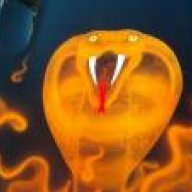 Bronze Contributor
Speedway Pass
True, but if it becomes the expectation...that's where we're headed.

Example: Florida allows it...it works out...then every other state begins adopting the practice until kids everywhere have now become conditioned to expect teachers in schools everywhere to be armed. It now becomes a standard that most teachers abide by.

Duplicate this across other industries, public places, etc.etc. More people with more guns.

I'm not even anti-gun or anything...I just don't know if I'm more comfortable knowing there are people all around me with guns or the occasional random shooter I probably won't ever come into contact with.

I definitely think schools need to do more in terms of safety. Better door lock systems...better trained guards...metal detector systems at every door...whatever else.

I think every movie theatre and public place should have at least 1-2 security guys -- it should become the businesses responsibility to ensure their employees or the public be safe while at their location, not the actual employees themselves.
Personally I'm more comfortable knowing there are good people around me with guns. It's one of the things I enjoy about traveling to the US.
I see two problems with what you're saying.
1. what you're describing with having armed guards everywhere, metal detectors, better locking door systems, etc. It all sounds like you want public spaces to feel like a prison. If life has to feel like we're just living in one large prison, that's a lot of freedom we just gave up. Just so that law abiding citizens can't carry.
2. if every private business is now required to employ guards, think about how many small businesses are going to go out of business. And the ones that survive will have to jack up what they charge for everything just to cover the extra overhead. It'll create a lot of useless employment, but the cost of living will rise dramatically. Plus, if the business is now legally obligated to guard all their patrons against an attack, think of what liability insurance would then cost.
It's a completely inefficient use of money. And is anti-business.
Fun fact. I'm Canadian and don't hold a US passport, green card, of anything of the sort. But I have a concealed carry permit for New Hampshire, and there are 25 odd states that recognize this permit.
A foreign government has evaluated the fact that I have a restricted gun license (ability to own handguns), and determined that since I don't have a criminal record and my government considers me safe to own and use these guns, that I am therefore safe to carry the gun. While my own government considers me a grave threat to the interest of public safety if I were to carry.