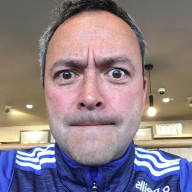 Pick a direction. Get started. Keep going.
Staff member
FASTLANE INSIDER
EPIC CONTRIBUTOR
Read Fastlane!
Speedway Pass
May 20, 2014
12,928
50,259
I think you should try a focussed channel. If you manage to make the early videos popular you will probably hit 1000 subscribers much faster than in your existing channel. How fast is going to depend on your content and how popular it is.
Maybe I do this then. It could be interesting and fun to start from scratch.
But I'm now a bit confused as to whether I focus just on Google Ads!