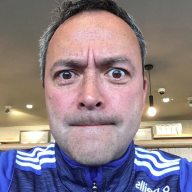 Help people. Get paid. Help more people.
Staff member
FASTLANE INSIDER
EPIC CONTRIBUTOR
Read Fastlane!
Speedway Pass
May 20, 2014
14,265
53,939
@Andy Black

The thread and standalone tweet is good for someone like me, but only as motivation and as a general introduction to the world of ads.

However what is missing for audiences that I belong to, are more of a thorough breakdown of some of your posts. Actual instructions, because phrases such as "put ad spend behind" make sense from afar, but if I were to make a google ads account for the first time or twitter ads, I'd have no clue how to go about that.

Like you've said before "tell people what to do"

Then again perhaps we'd be encroaching into your paid services.

hope that helped
Thanks for that feedback.
My current thinking is that people come to to Twitter more for news, community, and inspiration. It's not really the platform people come to for heavy thinking or learning.
I could be wrong. I'm watching some of the Tech Twitter guys and their CSS threads etc. They do go into detail and those threads get shared a lot.
Another thought is that once people know what to do and why then they can Google it to find out how, or they can signup to a free/paid course. You'll hear people saying to tell people what to do and why, and sell the how. I think this is true but sad since what to do and why is way more valuable than how to do anything.