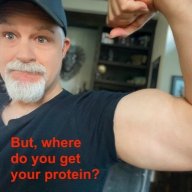 I followed the science; all I found was money.
Staff member
FASTLANE INSIDER
EPIC CONTRIBUTOR
Read Rat-Race Escape!
Read Fastlane!
Read Unscripted!
Summit Attendee
Speedway Pass
Jul 23, 2007
35,622
142,153
The easier it is for customers to give you money, the more sales you will make.
The more hoops, the less sales you get, and customers go elsewhere.
Here's a true story.
@Chitown
.
My regular pool cleaner moved out of the area.
I need to find a new weekly pool service.
I found 3 in my local area...
First was my expectations profile...
I expect the potential pool guy would want to visit first before quoting, which meant, I would need to make an appointment and be home when he arrived.
So here goes:
The
first
guy, no answer on his phone... website was a "godaddy webtool" looking.
Second
guy, nice website and for a quote he had a long "contact us" form complete with some detailed pool questions, like how many gallons? How old? Some of the questions I wasn't sure. Or it said to simply call.
The
third
guy I hired.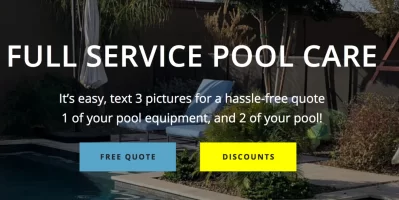 I hired the guy who offered the simpliest way to be hired. I'm not even sure if he was the cheapest.
And it was no contact.
Question to ask yourself (and myself) is, how easy are we making it for our customers to cross the chasm from "interested" to "buyer?"
The more hoops (long forms, unanswered phone calls, 2 days waits, "lets make an appt!") the less sales will convert.
Something to think about...