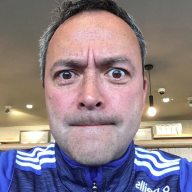 Pick a direction. Get started. Keep going.
Staff member
FASTLANE INSIDER
EPIC CONTRIBUTOR
Read Fastlane!
Speedway Pass
May 20, 2014
14,025
53,287
Finally, someone going against the current gold rush / flavour of the month.
I'm tired of hearing about audience and community growth being the only or best way to build a business. There's so many people focused on building Facebook groups as if it's the end goal, instead of helping people and figuring out how to get paid.
@MJ DeMarco
created products that people loved and shared, and *that* is what made sales and created his audience.
Note that this is an Indie Hackers email so it's directed to software developers creating SaaS products.
(Shame this email doesn't have a version on a website, otherwise I'd be able to link to it.)
@MTF
... thought you might be interested in this in particular.
It reminds me of these threads:
EDIT: Found the page with the full newsletter:
Last edited: