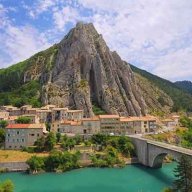 Bronze Contributor
Read Fastlane!
Summit Attendee
Speedway Pass
I had a bunch of shit jobs but the two that stand out:

1) Worked at McDonalds as a cashier...my sophomore year in college. On Friday and Saturday nights, kids I knew from my classes would come in from the bars and I'd stand there smiling in my McDonalds uniform, which included a paper hat, and ask them if they wanted fries with that.

2) Cleaned up stadiums after concerts one summer. Started at 10 pm and usually didn't finish until 9 or 10 the next morning. Had to go through multiple levels of stadium rows and pick up the trash, then mop all the hallways. Had one person helping me. The worst was the bathrooms, always multiple pools of vomit on the floor, and other bodily fluids/solids in interesting locations.