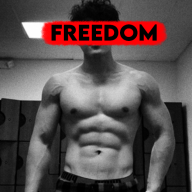 Bronze Contributor
Speedway Pass
User Power
Value/Post Ratio
279%
Aug 9, 2022
89
248
There is never a perfect time to build anything.
You must start when you don't know how to start. Only then can you know what the next steps are. Does it make logical sense? No.
It's circular logic, does the chicken come first or the egg?
facepalm, who the hell knows? And why does it matter Karen?
So, is it dumb to build a personal brand on YouTube in 2022? I think it's dumb only if you think it's dumb or let people convince you it's dumb.
Now, who's the big dummy? YOU for listening to others or YOU for not trying because of self-doubt?
I see others saying it's too saturated on YouTube to become successful. The damn loser I was, believed it too. But I think it's a big excuse and a great filter for those who don't believe in themselves fully. Not believing in yourself fully is the worst crime against yourself.
I've been on that end for a long time and it does not feel good.
There is never a better time to create something great on the internet. There is always room for something great. The only thing that is holding you(or rather me..) back is the mindset and beliefs. Think about this "competition" and "saturation" as a way for you to stand out if you can offer something AMAZING.
This is my mindset right now. I believe that my work can touch many lives because I will make GREAT valuable work. I might not have the skills yet, but I will put in the time to develop those skills. I will not stop until I reach, well there is no end
.
My name is Matt by the way.
So far I've posted
2 videos
on YouTube. Have
8 Subscribers.
And a total of
206 views
. I'm almost finished with my 3rd video.
I know, it's not a lot. But I'm in this for the long game. Numbers don't mean anything to me(although it does make me feel good shortly). It's all about momentum. I don't give a damn how fast my channel grows at the moment because the right people will find my channel when they do as I provide value. I cannot control when my audience will grow, but I can control how I will improve my content.
Reading threads on here, I understand growth happens when I'm consistent and have a system in place to pump out amazing useful, impactful, and life-changing content.
My plan is to post 2-4 videos a month. They're highly edited and cinematic so it takes a bit of time at the moment. It's an experience thing as far as I know because the more I produce, some systems will become streamlined. Faster, Better, AWEESOMEr videos will be produced MUCH quicker.
I'm doing no self-promotion at the moment, because it makes no sense to push content when you can build content that naturally pulls.
With all that being said, I've heard back from the market, if ever so slightly.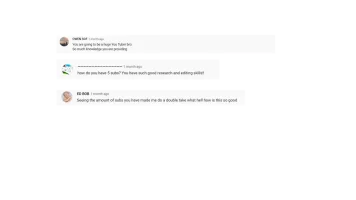 Imagine thousands, if not millions, of these people are waiting for you to enter their lives and change it for the better.