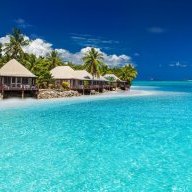 Bronze Contributor
Read Fastlane!
Read Unscripted!
Speedway Pass
A while back I made a Fiverr gig to start building up my copywriting experience and portfolio.
After 2-3 months of having no luck (not a single sale) and rewriting my offer/testing dozens of times, I knew that I needed to try something new.
I didn't put much though about how saturated Fiverr is for copywriters, and I figured "hey, as long as I put up my services, I'll get a piece of the pie too."
Wrong.
After a little bit of research and completing Sinister Lex's copywriting course on Udemy (great course btw, you should definitely check it out if you're an aspiring copywriter reading this), I learned that I needed to niche down and get more specific.
After taking a look at my skills and what was missing on Fiverr, I discovered there was only 1 Fiverr gig for copywriting on health and fitness.
The offer from the gig was terrible so I decided I could do it better and start my own fitness sales copy. (It helps that I had formal training/experience in personal training and knowledge for nutrition, training, etc. but it definitely wasn't required)
For all the copywriters out there, if you'd like to check it out and give me some pointers, I'm always open to constructive criticism and improving my work.
alexlegault95 : I will write fitness sales copy for $5 on www.fiverr.com
Time to test some more and see what happens!