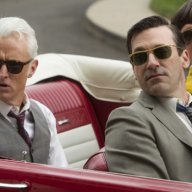 Gold Contributor
Speedway Pass
User Power
Value/Post Ratio
208%
Oct 8, 2017
566
1,177
Currently I'm working about 10 hour days on my projects, 7 days.

The problem I run into, is that my sleep always keeps getting pushed forward. I'll work later and later trying to finish things while I'm "in the zone". I'll then wake up late and lethargic the following day, and then start work later, and the cycle continues until I'm going to bed at 5am, have to take a day off and get on ambien to fix my sleep back to normal.

This effect has plagued me for years, and nothing really arrests it (bright morning sunlight helps).

Anyone have any ideas?