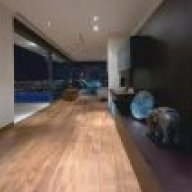 Bronze Contributor
Speedway Pass
User Power
Value/Post Ratio
69%
Feb 17, 2013
293
203
Haha okay;

1. Writing is part of the learning process. If it wasn't for you then I feel bad. Most if not all, were writing before typing giving its prominence. Regardless, you are flawed in what you say because this thread is about using something physical for organization, not something mental. So no I was not supporting verbal; I'm staying on topic here.

2. You're still limited to what you do. Also, I can guarantee your notes can always be taken much faster on a notepad. Time is money.

3. Notepad will always be more reliable. Many more things can go wrong with electronics. While they are reliable by today's standards, you're still limited.

Now I'm not saying this wunderpad is dumb by any means. If its better for you then by all means use it. For some it may truly be the best.

However it by no means has put out a simple pen and paper. Not even close.
I'm actually interested in the result of this,
1. But that doesn't actually mean anything. It doesn't matter if you learned to write with a pencil. besides, inschool nowadays I would say 90%+ papers are typed.
2. Thats false though. Try it yourself. Ask anyone who grew up with smart phones and they will tell you they can write 5 times faster typing on a iphone than writing.
besides, you can use speech, which is extremely accurate nowadays and maybe 50x faster than writing.
3. Many things can go wrong with electronics? paper isnt strong or anything. besides, this point is just a strength for enotes.
its all in the cloud. if your notepad gets lost, or burned, or destroyed, its gone for good.
with wunderlist or evernote, my iphone can be destroyed, my laptop can be destroyed, my pc can be destroyed and STILL my stuff is perfectly ok. all I need to do is log in on a new computer/phone.