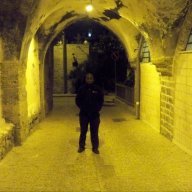 Gold Contributor
Read Fastlane!
Read Unscripted!
Speedway Pass
User Power
Value/Post Ratio
207%
Apr 3, 2014
736
1,524
40
Hey Forum,
Been back on here for a few months now and I've been fairly quiet... listening much more than I talk (aside from fantasy football, haha. Shout out to you guys)
However,
@eliquid
's awesome SaaS AMA thread has inspired me to contribute a little more value. I've seen the topic of apps/app business come up a number of times, and that is an area I can speak on a little bit
Most of you probably do not know that over the past ~5 years I have built over 100 apps across games, entertainment, social networking, transportation, photo/video, and more (via my development teams.. I no longer write code myself), leading to over 12 million downloads & one successful "liquidity event" (netted me several six figures in addition to the money I had been earning in the business). This started as a side hustle (I had a "good, stable 6-figure job"), before it grew into a replacement income, and finally into something much greater. It's changed my life & the process has changed me as a person.
Not quite FU money just yet, but it's been a fun journey and I am enjoying the process for all its twists and turns.
I currently operate as a service business, building apps for businesses & entrepreneurs. Essentially, this opportunity recently found me while I was looking for my next great idea. Noticed that every single week people were reaching out with app ideas or help developing apps without my doing anything, so I figured there must be a huge NEED. Only took me a few years to catch on to this...
Have not got around to building a website yet, but it hasn't mattered to this point so I haven't prioritized it (probably a lesson in there...). Since I still need to grow the company to meet the current demand, I'll get to it later. For now SurveyMonkey has proven more than adequate, haha
I think that covers the essence of my story, but if I've missed something, I will come back and fill it in.
I've learned more than I would have ever thought about this fast moving industry, which has changed a lot since I started and continues to do so rapidly.
But more importantly, what would YOU like to know?
Ask me anything!
I'll respond as soon as I can with as much detail as I can, though probably not instantaneously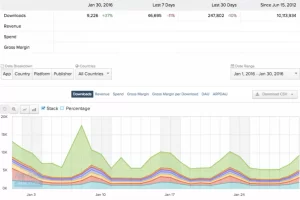 Last edited: