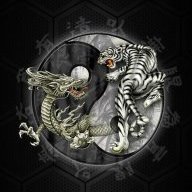 Platinum Contributor
Speedway Pass
User Power
Value/Post Ratio
217%
Jun 23, 2014
1,936
4,194
Facebook is really Fakebook. It's an outlet that ordinary people can use to broadcast and brag. And they do that all the time.

Have you actually noticed the discrepancy between the people you know and meet, compared to the same types of people and their FB postings? It's as if online they appear to have such an amaaaazing life, and everything is simply awesome all the time? Seriously, what BS.

I hardly ever go on FB anymore for personal use, logging in at best once every 1-2 months. It's one of the biggest time wasting activities you can engage in, aside from watching TV. The only times I go on FB are to advertise and monitor my ad spend, click through rates, conversions, etc, and I have a separate account just for that purpose. It's a business tool for me.
I love facebook. But for a different reason than most people.
I think it's an impressive business. Capitalizing off the narcissism of society and making billions off of it.. that was genius Mr. Zuckerberg.
The people who are addicted to facebook are usually the people who work 9-5 jobs, and go out only on the weekends to take pictures and give the illusion to people they don't know about how great their life is.
The people who create sites like facebook, or instagram probably work on their project most weekends, then collect the dollars and actually live a decent and exciting life.