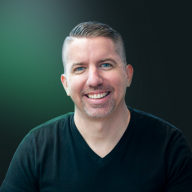 Legendary Contributor
FASTLANE INSIDER
EPIC CONTRIBUTOR
Read Fastlane!
Read Unscripted!
Summit Attendee
Speedway Pass
Bump for those of you coming out of your turkey coma's in the US and can't get focused rolling into the end of the year.

Whether you use this system or not, use SOMETHING....!!

The best system in the world is the one you use every day.

Consistency and perseverance are big cornerstones to success and most peoples area of imporvement.

Don't try to finish everything today, just get working towards something and don't stop.
This!