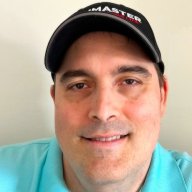 Contributor
Read Fastlane!
Read Unscripted!
User Power
Value/Post Ratio
100%
Mar 31, 2014
22
22
47
I love this! Repped! My thing has always been to enjoy life as I go. To that end, it's a lifestyle business for me (in my case, building authority affiliate sites (a la Jill and Josh Stanton) and trading Forex), transitioning into building an Amazon brand/product using Ryan Moran's teachings and eventually selling that. I've no real wish for employees if I can avoid it.

That said I do very much want to get out of where we're at (Canada) and get to Panama and from there travel a bit to Belize and frankly Japan and Thailand. And one day visit Australia too. Not to mention get back into martial arts (leaning toward GoJu Karate).

Mostly, I want to get to the end of my life without the "if onlys" and instead say "what a ride!"