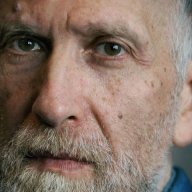 Gold Contributor
Speedway Pass
I've Read UNSCRIPTED
Read Millionaire Fastlane
Jan 27, 2016
993
1,840
547
42
I wish I could live one day with MJ's brain...
why just one day ? a lifetime
that's the power of books and audiobooks
you have access to the thinking of all these guys : MJ Demarco, gurus, teachers
and most people don't care anyway. this is weird
then you can borrow their thinking to build your life

how powerful

Eben Pagan calls this " standing on the shoulder of giants "

---> when i read a great book, i say to myself:
" thank you man !

only 20 bucks for borrowing your smart thinking and using it for a lifetime !

i can't believe this ! "



Jay Abraham's book were sold up to 1000 dollars . Eben explains why
View: https://www.youtube.com/watch?v=k51vFkjtf3g




.


Last edited: