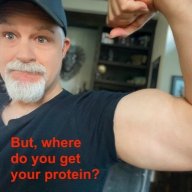 I followed the science; all I found was money.
Staff member
FASTLANE INSIDER
EPIC CONTRIBUTOR
Read Rat-Race Escape!
Read Fastlane!
Read Unscripted!
Summit Attendee
Speedway Pass
Jul 23, 2007
35,622
142,153
(And WHY You Need to Stop Making New Year's Resolutions!)
Can 1 hour change your next 10 years?
YES.
Apply this gaol setting system in its entirety, and you won't recognize yourself in 10 years.
And better?
It is FREE.
View: https://www.youtube.com/watch?v=2EgdIpa3FLM
TRANSCRIPT
Hey it's MJ DeMarco and happy year, hope you had a great holiday and that it was safe and fun.

As you know, with every single New Year that passes, we hear about people making New Years Resolutions. Well here's something you might surprise you, I can't remember the last time I made a New Years Resolution. And in the next 9 minutes, I will show you exactly how you can achieve your wildest dreams while simultaneously, never having to make a NY resolution ever again.

So before I say "WHY" I don't make year end resolutions, let's examine what exactly a NY Resolution is: A New Years resolution is simply a GOAL, ya know, I want to lose weight, I want to start a business, I want to get out of debt, a NY Resolution is some type of confession that you're not happy with the status quo, and the something has to change.

Unfortunately, a NY resolution is also a confession that you don't do any goal setting during the year. NY Resolutions are for people who don't set goals. They're for people who want to feel good about making event-oriented declarations (I'm gonna get fit! I'm gonna quit my job and start a business) while year after year, they ignore the fundamental processes that underline goal achievement … or what I call, the process.

This is why gyms are packed in early January — going to the gym the first week of the year is an event, much like making the bold declaration on Jan 1st that you're finally going to get in shape. But by come February, the gym is back to normal. The NY's resoluters have succumbed to their old habits, which lack process.

Which brings us to that word I constantly echo over and over, process. The reason why I don't have New Year's Resolutions is because they are not part of my process, part of my process is a New Month Resolution which is preceded by a New Week resolution. You see, I don't make goals once a year, I make them every damn week.

You see this: This is my daily "to do list" which I've created to maximize my productivity and goal achievement — now if you hang out at The

Fastlane Forum

you've seen me talk about this "to do list" many times. As you can see, this is a physical, pen-and-paper format which is purposeful… studies have shown that writing down goals (ya know, old school) is far more effective than digital notes or web based to do lists, and I can confirm this because i've tried both: I always come back to pen-n-paper-pen to do lists.

So as for my personal to do list, here is how it is structured in such a way that you will NEVER NEED ANOTHER NEW YEARS RESOLUTION again. On the left side, are your daily to dos … with one space for the most important thing to achieve for the day. Below it are primary to dos, usually important and urgent stuff and secondary to dos, no so urgent or important. However the real meat of my to-do-list is the right side which breaks down goal achievement into manageable chunks, or as I say, the process.

Box 1 is a weekly goal which I complete every Sunday or Monday morning, that is derived from my monthly goal, which is derived from my YEARLY GOAL. At the first of the month, I complete each these fields, and revaluate my goals, which stem from my yearly objective. I tend to rewrite the goals every week, or every two weeks as a steady reminder of what I'm trying to accomplish.

Now the yearly objective, or the yearly goal, is a beast in itself and is part of a much larger plan which I call, the

1/5/10 Planasy

. Now there's a video here on my channel outlining the purpose of the

1/5/10 Planasy

, and its also explained in the last book I wrote, The

Great Rat Race Escape

.

Basically the shortened version is this: Envision your optimum dream life at 10 years, sort of like a vision board. Say in ten years you want to have sold your first business for a minimum of 8 figures. You also want to live in a mansion on a Florida beach, you want to have no debt, and u want to be married to the man or woman of your dreams. Then envision how your life would need to look at 5 years to be HALFWAY to that ten year vision. With this reverse engineered from the 10 year vision, you'd probably need to have business with 7 figures in revenues, you probably need to have most of your debt paid off, save for some student loans, maybe you moved to Florida in small condo, and you might need to be dating regularly or in serious relationship.

Next, you want to envision how your life would need to look, 1 year from TODAY, to be moderately closer to that 5 year vision, it could be halfway, twenty percent, the number isn't important, only that you can clearly see yourself on the way. In our example, your vision at your 1 year time line, you might have a profitable business that just did its first $5000 a month in profit, and is a verified

productocracy

. Perhaps you paid off 1 of your 3 credit cards and reduced your debt by 25%. Perhaps you made a three trips to Florida to stake out a city you want to live in. Perhaps you created a dating profile and went on 12 internet blind dates, at one per month.

Once you've finished your

1/5/10

visions, you can now start using your Fastlane To-Do list, which you can customize to the plan you just finished. For example, in your yearly goal, you have 12 internet blind dates and 1 of your credit cards paid off. Your monthly goal would then be, create dating profile and go one 1 internet date. Your weekly goal would be, find a dating website, and create a profile. For the debt goal you had specified 1 year, your monthly goal might be to pay an extra $200 toward your credit card, with the weekly goal to be, don't spend money on alcohol the next time I go to happy hour with my co-workers.

Now here's a critical matter that I need to mention: Whatever your goals are in the daily planner or your

1/5/10 Planasy

, they need to be specific and measurable. If your goals are "lose weight" or "pay down debt" or "find dream spouse," you're setting yourself up to fail. Goals like that are action-fakes, like most New Years Resolutions. All your goals need to be specific and measurable —"lose weight " transforms to"lose 50 lbs", "pay down debt" transforms into, "pay down my debt from $40,000 to $25,000", and "finding my dream spouse", would be reduced to "go on X # of dates", or even better, "ask X number of potentials on a date". Specific, and measurable.

This entire system, from the daily planner to the

1/5/10 Planasy

, is how you change your life. This entire system is how your life in TEN YEARS will be nothing like it is today. This entire system is why I have an 8-figure net worth and a profitable business, it's why I live in a 13,000 palace with its own indoor basketball court, home theater, gym, every amenity you could imagine, and it's why my life has felt like a vacation for the last twenty years. And most importantly, this is why I don't make New Years Resolutions … because I don't set goals once per year, I set them weekly.

So wrapping this up, if you're interested in using my daily planner, I do sell the the fancy green ones at ViperionPublishing.com but I recommend you save your money and just download the PDF for FREE so you can print them at-will. Starting in 2022, every new user who joins The

Fastlane Forum

(which is also FREE) will get my personal daily planner… to join, I've posted a link in the comment section so take a look at that, hope you enjoyed this systemic process on how to radically change your life in 10 years or less. If you have, please subscribe to the channel, join The

Fastlane Forum

where I contribute every single day, yes every day, or grab any one of my books which usually can be found for less than twenty bucks, and as always, when you buy one of my books, there is nothing more to buy before, during, or after. I don't use sales funnels, I don't have any upsells, and I don't sell big ticket coaching or training courses… learning how to make a fortune should not cost a fortune…. Until next time, Im MJ DeMarco.