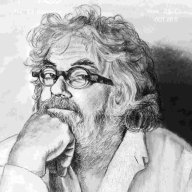 Contributor
Read Rat-Race Escape!
Read Fastlane!
User Power
Value/Post Ratio
76%
Nov 14, 2022
54
41
Hey Hi Hello there, i am an 24 year lad, who is looking to seek Advice from you,
My Background
: i am living in a tier III city of india, pursuing BCA ( Bachelor of Computer Application ) degree, i am in the 2nd year of BCA. i am single person living at my sister's home, My mom-dad expired in 2016, my father was a farmer and my mother was house wife. at that time i was 18 year old living in a small village. long story short,
As my mom-dad passed, i went through a lot's of ups and down, because we didn't had any saving.
i did small business , sold vegetables on street, flipped used Smartphones, worked in small local xerox center till 2019, At this time i was pursuing Diploma in Computer science, but i dropped out because of financial problems. then in 2020 i sold out a piece of land inherited from Father for ($20,000) and then i took admission in BCA.
And as i got money, then i went into trading stocks, because at that time i thought the only way to make money fast is stock market.
I learnt it, made some grand and then i lost itc because i started trading in derivative market. after loosing all profit and my personal $2000 i knew this is not the way to get rich for me, at least for now. because i was competing with professionals who had decades of experience in fishing retail traders with heavy setups.
then i got to know about Monish pabrai. i started watching his videos which he uploads on his foundation channel ( Dakshana Foundation ). in those videos he gave speech and shares his experience and journey with students of dakshana, which are kids of farmers as they give admission to only poor people. then i start resonating with his advice, and i thought if i also follow the path of get your degree, then get job and when you get job then start executing your business ideas, i was living with this approach from last 10 months
Monish pabrai said in his video, if you want start your business then read this two books, when you are in 3rd year of collage
1st How to get Rich by Felix Dennis
2nd The origion and evolution of new businesses by Amr Bhide
I googled about both auther, I picked up felix Dennis, because he himslef had build the business from nothing
And I kept Amar Bhide aside for that time.. Felix opend my eyes..
in last month, i read
TMF
and The
Great Rat Race Escape
and i calculated my Escape Number (which is $20 M), i started to fill like what the hell i am doing, i am an 24 year old with a laptop and internet connection, and still not earning a single penny, i don't have an responsibilities all i need to do only take care of myself still i am not taking risk and not building a thing which will pay me asymmetrically.
Now i have enough money to sustain myself for next 3 years, with no responsibilities, as i am living at my sister's home ( my monthly expense is $50 )
and i have 2.5 Acers Land on my name worth $60,000 .
so here's the Situation :
At the moment i have three choices
1
st Choice
) Continue collage, get degree and then get a job ( $303.32/month salary (enugh for a single person to live comfortably), as what they offer to a freshers passed out form tier III collages , in IT industry, and then they take it to $1000/month in next 3 years)
2
nd Choice
) fu*k the degree, start executing on Ideas and build business ( physical or online business)
3
rd Choice
) continue collage just appear for exam's, and start building media business. ( youtube channel )
My Skills are Coding , Youtube and Communication in english
As most of student/people in India are not able to speak in english and Communicate , I see Communicating in english as my skill.
As i have learnt Html and Css3 and bit of Javascript 2 years ago, and from last year i haven't coded a single line as i was completely in the trading stocks.
And since last 5 years i am consuming youtube heavily, now i know what type of videos get's views on youtube, what type of thumbnail gets clicked on, and which style of editing keeps the viewer hooked, i Started 2 youtube channels earlier but i just copied others their, not adding any value to the viewer, but now i have spot the niche where i can build my business and there are only handful of providers for such type of content and ton of auidence.
i don't just want to live for 100 years running for money
So here i am asking for
Advice
what should i do in such situation, Throw some
wisdom
on me i need it desperately.
@Johnny boy
Last edited: