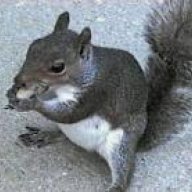 Legendary Contributor
Staff member
FASTLANE INSIDER
EPIC CONTRIBUTOR
Read Rat-Race Escape!
Read Fastlane!
Read Unscripted!
Summit Attendee
Speedway Pass
Oct 22, 2010
3,439
11,615
Some of you know that I own and run an engineering company. Others of you know that I've been teaching engineering for a little while now at the local university. Many of you know that I'm really big into making an IMPACT.
So after a lot of pushing by other Fastlaners, I finally got around to making a youtube channel to help kids in engineering / technology, helping people in their careers in engineering / technology, and generally trying to help people with the stuff school does NOT ….. mindset, money, business, figuring out your why, etc.
I've been making posts regularly for a few weeks. After a recent trip with a bunch of the group, I decided to up the anti. Another Fastlaner has a course / company that could help me with a studio upgrade, so I pulled the trigger (and invested some $$) and upgraded my studio so we can start delivering some professional quality content.
Would the community be willing to help me with a few things?
Check out some of my old videos
Check out the new setup and new videos
Let the videos play to the end (even if you decide to mute me!)
Let a few play in order if the YT algorithm suggests it
Subscribe if so moved (it will be awesome!!!)
Share somewhere that might have someone I could help (FB, LinkedIn, IG, other forums)
Would love any feedback as well!
Last edited: