Limitless
Read Millionaire Fastlane
I've Read UNSCRIPTED
Speedway Pass
Nov 14, 2011
2,486
10,351
2,556
Standing on the Edge of Darkness | Part 1​
You know that feeling you get when you hate the life you're stuck in, desperately wishing for an escape?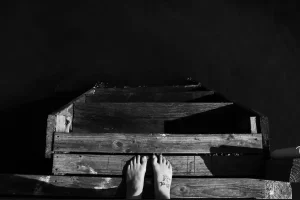 There are so many people who are
standing on the edge of darkness
, stuck in an place that is just draining their soul away from them; dreaming of the one day they can finally
take that leap.
But they don't do it...
They live in a negative environment (still living with their parents in their 20's, stuck with bad roommates, a depressing city, a toxic relationship, etc.).
They have these dreams leaving their old life behind and chasing their dreams, all the while their "comfortable" and "secure" job drains the life out of them; wanting to quit so fu*king bad.
They don't know what's waiting for them in the dark shadows of the unknown.
They keep asking that same old question time after time beginning with those two words...
What if...
Another day goes by and their life remains the same.​
They are
standing on the edge of darkness
and they are
feeling that fear.

I wrote this for:
How to get out of parents house?
You're living in an an environment that isn't right for you, and it's almost as if you're waiting for someone's permission to
take the leap...
But what if
moving out of the parent's house
or
quitting your job
or
whatever edge of darkness YOU'RE standing on
isn't the problem at all? What if they are just surface-level symptoms to a much more deeper-rooted
opportunity
for you? What if this is your chance to do something that most people never have...
And become someone who can
confidently
navigate the darkness.
How badass would you be if you become the type of person who is able to leap forward into the unknown, despite how many external circumstances in your life might appear to be holding you back?
How badass would you be if you became the type of person who developed the confidence to trust in yourself and your abilities to make it in this world on your own? Dependent on no one and no thing.
How badass would you be if you transformed into the type of person who doesn't give a fu*k about what other people think you should do; and you are able to lead your own life on your own terms?
Do you know what really scores brownie points in this world we live in?
Character traits.
I was on a client call the other day. He came to me saying he has ten different business ideas floating through his mind, and he needed clarity and confidence to focus on one...
That's what he said he wanted, but what does he
actually need
for himself?
Certainty.

He wants to be 100% absolutely certain in his decisions.
That when he takes that step forward with his life, it will lead to a successful outcome. Normally, there is this technique I personally use to find this certainty: Imagine floating into your future, imagining and feeling as if you already are where you want to be.
Looking back in time
, what did you do to get here?
Every single time I use this technique...it leads to a new insight, a flash, a vision; and I have the clue I need from deep in the realms of my mind...without fail.
Except this time.
This time, all he saw from this future memory was
complete darkness
.
After about 40 minutes of trying to do change work on the issue of seeing complete darkness instead of the insight, we came up with the following conclusion...
"What if he's not meant to see what steps he should take next?"
That's what it was.
What if the message he is supposed to have learned is the ability to
blindly jump forward into the darkness
with the
trust
and
faith
that
things are going to work out for the best on the other side
?
But how could we be certain that things will turn out for the best when we make these decisions in our lives? Logically, we don't know what's going to happen...
Normally, we need the certainty that whatever decision we're about to make (move out of parents house, quit job, etc) will lead to a successful outcome, and that we will avoid failure...
So what do we do?
We are
standing on the edge of darkness
, waiting to jump...
But we don't do it...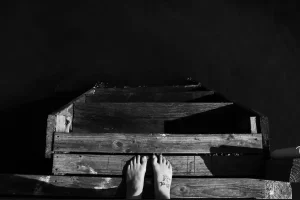 We keep asking that same old question time after time...
What if...
Another week goes by and your life remains the same.
​
We are standing on the edge of darkness and we are feeling that fear of where it might lead you if you jump.
​
If you were
100% certain
that your best-case possible scenario will play out (you'll make a million dollars tomorrow, everything will fall into place)...you'd take that leap without a second thought, wouldn't you?
But you don't...
Another month goes by and your life remains the same.​
So how do you move past that fear and take the leap into the unknown?
How do you find
that 100% certainty
, clarity, and confidence in your decisions, knowing things will turn out well...
before
you take that leap?
The answer is,
you can't.
But you actually can...
What if we flip the script...
How
certain
can you be that things will continue to get worse for you if you stay where you are now? Not remain the same, but actually get worse by the day...
Looking back in the past up until now, you can see that things are always a little painful at first, and then they build up more, and more, and more...until
something
happens...
But why is that?
Another year goes by and your life remains the same.​
My client's message from his unconscious was not to find the certainty in his decision before he made the leap, but to develop the confidence in himself to
step into the darkness
and the unknown.
How badass would that be
for him if, and for the rest of his life, if we have the bravery and confidence to step forward with
anything
in his life...despite not knowing where it will lead us.
While other people are standing around waiting for permission from others, waiting for the sign, and waiting for other people to save them, and to lead them...
he is leading
his own life, in the direction he wants to go.
Weeks...
Months...
Years go by while you're life is getting worse, and he is moving forward with the 1% of people who are leading their own life on their own terms.
When a problem comes up, he tackles it. He solves it. He might get beat up a bit, but he can
develop the strength
to handle it...
So why do things continue to get worse when you don't take that leap forward, and you stay the same?
The very fact that you are not happy where you are right now is because
you set this goal for yourself
. You have these things you want to do, you want to experience, and you want to achieve. While other people can be happy and content with where they are,
not you.

The problem for you isn't that you're not happy where you are. That's not the issue at all. It's the fact that you're thinking about it, dreaming about it, talking about it, but you're not
doing
anything about it.
So
why
will you
be certain
that
things will continue to get more and more painful over time if you don't move;
until one day, things get so bad in your current environment that you you will be forced to jump...
But why wait?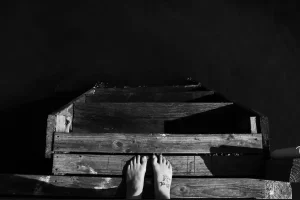 I have this one friend who is starting his own business on the side of his day job (making really good money at a corporate Slowlane job in New York City).
He set the goal of moving out West and living life as a self-employed entrepreneur.
The pain started off small....
First, he was frustrated with sitting in his cubicle all day for certain hours.
He read The
Millionaire Fastlane
and, finally seeing what's possible for him outside of the corporate world, things get more and more painful with the Slowlane type of life.
Then, he began performing better than his peers and left at normal hours, only to get yelled at by management for not sitting at his desk and showing his face after his work is already done. It made no sense why people would treat him like this...
As the weeks and the months went on, the pain went up from a Level 1...to a Level 3....to a Level 5...
Every since he set this goal of moving out West,
management at his company and his working conditions continued to get worse. They cut his ability to take days off or schedule doctors appointments during working hours.
At first he placed the blame on the management, the company culture, the job as a whole....
But what if
he is doing this to himself
?
What if whatever pain you are feeling as your life remains the same is actually
you
doing it to yourself?
Let me demonstrate an example of a women I know who's been in an abusive relationship. The man started off all nice, then he shows subtle signs of anger.
He has an outburst with his words. She stays, thinking things will change on their own. Her friends start to warn her about him.
He has an affair. She stays, thinking things will change on their own. Her friends and family continue to tell her that he's no good for her.
He begins throwing her stuff around the room in anger, and punches holes through the wall. She stays, thinking things will change on their own. Her friends say she can stay with them to help her escape the abusive situation.
He gets violent and physically assaults her....
The signs of the pain started off small and built up like a snowball over time.
All along, she was given options for escape with her friends help and offers, where the opportunity for escape has been here all along,
you're just choosing not to take it
and you stay where you are.
Another six months goes by and your life remains the same.​
She could always make this ONE decision to realize that long ago,
she set this goal for herself.

She wants to be in a loving, caring, safe relationship. She has this opportunity to leap at any given time and get back on the path she is meant to walk on....but the choice is in her actions. Does she stay and will the pain continue to build in the form of the abusive man? Does she go?
In my friend's case - she stayed due to the
fear of the unknown
if she could make it on her own...
Then things finally got so bad, that she was
forced to leave
and had no option for her own survival...because she waited too long to take that leap. She could have chosen to go months prior, but she made the decision to stay...
Just like you are choosing to not leap...
We don't know what will happen if we go, but we can be certain of what will happen if we stay...
The happy ending: Ten months later, my friend is living back in Arizona with her own job, a good roommate, and met a boyfriend who is better for her. Because
she finally recognized the signs
and corrected her actions (move out), and was walking back on that path she wanted to walk on
What if I said, she did this to herself?
Not in the sense of her staying too long...but if a very part of herself, within her...was the very cause of the man's actions...and no, she didn't provoke him.
What if I said all the painful things in your environment, all the bad things other people do to you, and all the things you are complaining about in your life...
is something you did to yourself?

Blame...
All too often we blame our environment, others, or our circumstances for holding us back.
Are you familiar with the term
fixed vs. growth mindset
? Where a person with a fixed mindset stays locked in their old ways of thinking and locks themselves in their old way of being? Whereas a person with a growth mindset is open to new possibilities, new understandings, and new ways of thinking; ultimately leading them to new ways of being, and
new ways of living
...
Here's why when my friend was in an abusive relationship, I feel she literally did it to herself.
When my other friend's bosses treated him like garbage and he continues to stay at a job he hates, I feel he literally did it to himself.
And when a member of this forum complains about how much his environment sucks...he is literally doing it to himself.
That a part of them
want
the things outside us to be so painful, that they are forced to move...
Because they are
lacking a character trait in themselves
to
step forward into the darkness
on their own. Imagine how much better their lives would be if they escaped at the first sign of pain, instead of letting it continue to build up...
Continued in next post....
Don't like ads? Remove them while supporting the forum. Subscribe.