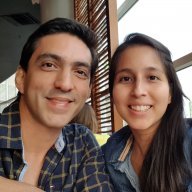 User Power
Value/Post Ratio
92%
Aug 28, 2016
12
11
42
Hey guys, this is Lenin Govea, and this is my first thread here on the forum.

I've been doing online businesses since 2012, and I was lucky enough to jump on the right bandwagon at an early stage, when it was not popular enough.

I started doing what it's called "solo ads" back in the day, and it was one of the first things I tried online. I was lucky enough to stumble upon the right mentor, and well, I'm also smart, so that helped a lot in my journey.

Then, I became a mentor as well, and helped few guys to build their solo ad business from the ground up...

Later I learned about teespring, and started selling t-shirts online, and it was a really good business as well...

Couple of years later (back in 2014) one of my students introduced me selling on Amazon, and I got into it as a side job, then 6 months later we were killing it.

I'm still doing Amazon, but I'm thinking on selling my Amazon stores (I already sold 2 of them and have 2 left).

The only reason why I hesitate a little bit about selling them now, is that I'm not sure what to do next... So, my question for you guys is: What's the next best thing in your opinion?

Thanks!