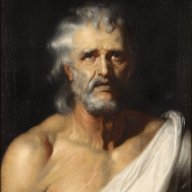 Bronze Contributor
Read Fastlane!
Read Unscripted!
Speedway Pass
Let's share the things we did in the recent past that made a noticeable difference in our life.
Possibly something specific.

Let me clarify what I mean.
At the end of November, I was trying to make a Videogame work on my computer (yeah, gaming)
Sparing you the details, in a spout of rage and frustration after trying and trying, losing lots of time, I decided to put the laptop in the closet and not use it for a Week. I had a full work week ahead (Black Friday in a Electronics Retail Store) so decided I would focus on that.
That week then turned into a month.

That was probably the first time I didn't use my computer for that long, aside from Holidays.
It made me realize how much time I was really wasting on it ! And It was A LOT !
Since Childhood I implanted this habit into myself, never going a day without my beloved P C !
Well, aside from all the new free time, it made me realize I wasn't really focused on my priorities.
It was interesting : I picked up other habits more easily, focused even more on lifting, and developed better relationships at my Job and at home.

Now I picked up the computer again, but this time with a lot more awareness : I made my desk the place to get productive shit done and not get distracted ,doing things that the pc is better at doing and leaving the content consumption on other devices.
Started selling my stuff, making small but meaningful progress.

Really got me moving forward !

So did you do something, or made a small decision lately that had a noticeable impact in your life ?