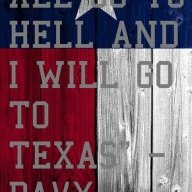 Legendary Contributor
FASTLANE INSIDER
EPIC CONTRIBUTOR
Speedway Pass
Read Millionaire Fastlane
Jan 13, 2014
1,757
9,434
2,186
My wife apparently had something similar happen that I just learned about: a very old lady (not sure from where), kept trying to hold my son. My wife was trying to be more polite than she normally would have been (the lady was very old, so you feel like you have to be gentle and respectful to her, plus she thought maybe this was just an incidence of different cultural expectations about personal distance). She didn't give the lady the baby, but didn't walk away either, trying to be polite. At this point, she notices a a man standing a ways away that's clearly watching them, so she leaves, and goes about her shopping. Coming out of the store and walking into another area of the mall she notices this older lady having the same awkward interaction with another young mother, and sure enough, when she scans around that dude is close by. She at that point got very rude.....
Clearly the world has changed since the 80s when I was a kid. Who knew you had to look out for sweet little old ladies
EDIT: removed an indicator of where the lady was from so the thread doesn't go flame war... sorry Vig.