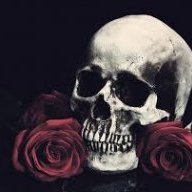 remember that you will die
Read Fastlane!
Read Unscripted!
Speedway Pass
User Power
Value/Post Ratio
292%
Feb 4, 2017
159
464
About two months ago I somehow stumbled across this forum and I don't even remember how. But that lead me to discover the book and the free chapters that are available to download. Then that got me to purchase the audio-book and sign up for an account on the forums and post my introduction thread.
I read the book and got to work, and now I am posting my first progress thread. I'm not sure how many people are going to care about what I'm doing, but I'm really posting this to create accountability for myself. People say entrepreneurs fail time and time and time again before they succeed, but in my case I usually quit before I can fail, much less succeed.
I've heard this called the "backpack" method before. Right now I'm standing in front of a fence, a very tall fence and I have no idea how to get over it. I know I can get over it because I've seen other people get over it. There are people on the other side and I want what they have. I just don't know how I'm going to get over it.
All I know is that I want to get over it. I might climb up and fall off, but the next time up I'm going to get a little further until I can finally climb down the other side. To be sure I get over it, to leave myself no choice but to get over it, I'm going to hurl my backpack over top to the other side. My backpack has all my essentials in it and now it's on the other side of the fence. Now I have to climb over.
This post is me throwing my backpack to the other side. You guys are watching me now and you can hold me accountable. You're an entire forum of people who climbed over the fence and know it's possible. My backpack is on your side now and I have to come get it.
So that leads me to where I am now. I thought for a while about what I wanted to do, how I was going to fill a need to satisfy the market, and I was eventually lead to the AMA by biophase about selling on Amazon. I already have a tiny, tiny bit of experience in this area, so this is going to be my vehicle. The first time I tried to sell on Amazon I ordered samples but soon after I got intimidated by the whole process and eventually quit.
But now I'm here, doing it again, and I'm going to see it through. If nothing else I will fail miserably, but I'm not going to quit. I've got a lot of good information from the AMA by biophase, I plan on reading the AMA by Walter Hay and taking full advantage of all the other priceless information in these forums.
I found my niche by discovering a need that my wife actually needs filled. I did my research on Amazon, and there really isn't anything exactly like it being sold. I did find one on etsy that I am going to use as the basis to my product, but none being mass produced on Amazon. Good artists copy, and great artists steal, right?
I came up with the business name and got a
logo
designed, made social profiles on Facebook and Instagram and set up a Shopify store. I actually re-purposed an old Facebook page I already had that was operating in the same niche for the new business. I guess quitting isn't always bad…
I made a few subtle changes to the design of the product and hopped on fiverr and got some drawings made. Went to Alibaba and started looking for some manufacturers that could make it for me, and that's still kind of where I am, unfortunately.
I originally found three companies that said they could do it and that seemed like they would be easy enough to work with. It was kind of hard to explain to them what I wanted with the designs I sent (thanks Fiverr) but eventually got everyone on the same page. And then I got the quotes for the production.
Company A said they could do it for $8.39/unit. Great! This is right around what I was looking for. Company B came in and said they'd need $52/unit to produce. I immediately thought they were trying to rip me off because of the huge difference, and ended the relationship with them. But then Company C came in and said they can produce it for $26.50/unit. Now I have quotes from three different companies that are all over the place so I have no idea what to think. I haven't cut off ties with Company C because they have been really responsive and very friendly and easy to work with.
By the time Company C had given me their quote, I had already ordered the sample from Company A. Everything seemed fine, but then I got an email from Company A saying they still didn't understand the designs. I thought this was a little strange because they had already run the numbers and given me quotes for how much it was going to cost, so they should understand the designs at this point. I brought this up and she told me the designer understood, but the engineer did not. I provided more clarification, and that's where I am with them right now. They've had a few days off for the tomb sweeping holiday, and then hopefully I get some good news from them. I'm kind of nervous about what they're going to produce at this point, but we'll see. I doubt I can get my money back for the sample, so we'll see.
I'm still talking to Company C and maintaining a good relationship with them, but I haven't ordered the sample yet. I'm worried about the cost per unit for production of my product. I do understand that having a product priced a little higher like this provides a greater barrier for entry and can help prevent copy-catters, but it's out of my budget. I don't have enough cash to pay for the large order so that's something I'll have to figure out. I'm also worried about profit margins because I was planning on pricing it around $30 so that might need to be rethought. High price equals high quality though, right?
I also don't want to order something from Company A for $8 thats a huge pile of junk either. Company C offered me a 10% discount on my large order to show me they want my business, which I appreciate.
So that's where I am right now. Company C is on holiday as well, and I plan on talking to them again once they're back. I think I should go ahead and order the sample from them just to be able to compare the quality of the two pieces. I've just gotta figure out how I'm going to pay for it. I thought of a crowd funding campaign, but then I stumbled across the forum post that talks about how companies with bigger pockets sweep in and steal the good ideas, so I'm against that now.
I could start smaller within my niche and sell cheaper products until I have the money for this product.
I've just gotta figure out where to go from here. Oh, and I forgot to mention earlier that another user in the forums referred me to his freight forwarder and she has been great.
Thanks for reading guys. I'll be back soon with an update.