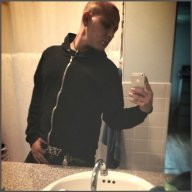 Legendary Contributor
EPIC CONTRIBUTOR
Read Fastlane!
Read Unscripted!
Speedway Pass
User Power
Value/Post Ratio
223%
May 10, 2015
3,142
7,019
Share your little snippets of insight!

I wanted to create a little thread where people can post their small insights as they come across. Ones that are valuable, but not big or thorough enough to justify posting a full thread.

I think business is a constant learning experience, and we're always figuring out better ways. I sometime think of little insights that I want to share on here, but think "I'm going to post a full thread for that? meh."

So I figured it would be a good idea to get a little thread going for snippets like those. Almost like a journal.

The first, I touched on in another thread. Which is: Average and finished beats perfect and incomplete. I have a habit of perfectionism. I can sit and work making every detail perfect then lose sight of the forest to the trees. Finished beats perfect.

So what are your little insights? Post them here, or post them here as you think of them.
Last edited: