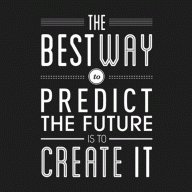 Gold Contributor
FASTLANE INSIDER
Read Fastlane!
Summit Attendee
Speedway Pass
User Power
Value/Post Ratio
174%
Jul 20, 2012
673
1,171
I live in S. Korea and most of the popular Investment options arent available here.

Reading through the site here makes me kind of depressed.
This thread, and really this entire forum, is about investing our time and money into things that bring value to other people. The "popular investment options" are pretty much the antithesis to that. Luckily, the concept of bringing value to other people is universal, and even though the tactics will vary from place to place, the concept is the same no matter what country you live in. And even if you don't want to do business in Korea, we all have the same internet.