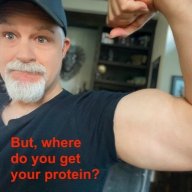 I followed the science; all I found was money.
Staff member
FASTLANE INSIDER
EPIC CONTRIBUTOR
Read Rat-Race Escape!
Read Fastlane!
Read Unscripted!
Summit Attendee
Speedway Pass
User Power
Value/Post Ratio
418%
Jul 23, 2007
35,898
150,192
What "things" are you referring to that bring more value to other people?
How about, why are you here?
You're reading a forum with information. The information is free. I'll assume because the price point is ZERO, it brings value to you.