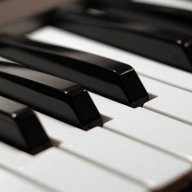 Legendary Contributor
FASTLANE INSIDER
EPIC CONTRIBUTOR
Summit Attendee
Speedway Pass
I've Read UNSCRIPTED
May 27, 2013
2,520
10,985
2,454
Something you had given up on... assumed you would never do.
What you got??
I know what it is for me:
Being a proficient public speaker. I'd like to be
@Gary
good. Someone who you could just sit and listen to talk endlessly. Being the person who commands the room.
I've always just assumed that it's not in me. Why? I don't know! There aren't any reasons really. Only that "i'm not like those other guys".
But as my team grows, and I see the future where I'm the CEO of a 40 person organization... it's a skill that has to be in place.
I just put Toastmasters in my calendar for Monday the 22nd.
Last edited: