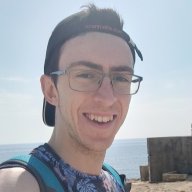 Contributor
Read Fastlane!
User Power
Value/Post Ratio
148%
Jan 9, 2023
52
77
I have been hesitant to start a progress thread on this forum for a while now. But after beating around the bush for some time, I decided to commit and go in (Thank you
@Spenny
for the motivation
)
My Experiences and what I have learned so far:
I joined the forum in January, posted the usual intro and then disappeared, like many of the forum users. The time in between was spent action faking and lurking, thinking I had blockbuster ideas, trying them out and quitting after a couple of weeks. I always felt like I'm running around in circles and not getting anywhere, which, after reading Chapter 28 in
Unscripted
, I realized I wasn't activating the feedback loop.
Also,
@Andy Black
helped me realize how I got all wrong. I was focusing too much on what to build and how, and I forgot who to help and why.
With this in mind, I decided to integrate more with the market, or put simply, being more active. I gravitated towards YouTube since that was where I consumed the most content from.
I already had a channel going, but I was just uploading for the sake of taking action – sometimes even the wrong action is an action fake.
So I looked into why my channel sucked. Didn't need to look far, I was just recording a video of me talking and putting it up. This brought in no views. So I researched a bit more and ended up improving on the title and thumbnail. This brought in a night and day difference in views, although watch time is still low. Next step would be to make video more entertaining, perhaps some visual edits, although I don't want to go into that route of heavily edited videos (think James Jani) for the simple reason that I don't like those types of videos.
Now that I'm writing this out, I realized, it's not what I like and want, it's what the market wants. So perhaps I'll try my hand in an edited vid, see the reaction of it.
I also tried my hand in uploading shorts. Again, impressive results; One short got more views then two of my full effort vids. But views and metrics are just numbers on the screen, I need to interact more.
I was thinking of implementing an email list in the description of the videos. The reasoning: get potential fans into something I own, while building a relationship with them
What I'm planning to do:
Research more into video editing skills (right now I use the free service Clip Champ), look into building an email list, and poke the cat a bit more so to speak, as I still have no idea what or how, but my idea is to build an audience and then move on from there.
I know YouTube isn't
CENTS
certified (no control, easy entry, no particular demand for it), but I'll use it as a vehicle to get me in front of potential clients. I see it as a steppingstone, albeit a risky one. YouTube is too saturated? Yeah, I'll decide.
As of yet, I am not inclined to spread around on other platforms since I don't know frequent them that much and their addictive nature, I don't think I'll be able to handle it yet (I don't use any
social media
platform), perhaps when the channel is grown.
So for next time (for myself):
Look into better video editing
Look into email lists
Maintain a regular upload schedule
Act until echo (comments on vids)
Still don't know if this is the way forward for me, but to sum it up, I just want to see what the market wants and this is what I thought up of as of now.
Any comments are greatly appreciated and thank you for reading, and until next time.