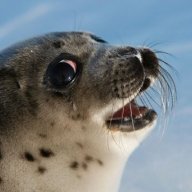 Silver Contributor
Read Fastlane!
Speedway Pass
User Power
Value/Post Ratio
355%
Nov 29, 2017
202
718
32
I recently finished a landing page for a martial arts school that my cousin and I attend. I'm trying to get people to sign up for a free trial, and ultimately convert to paying, monthly members.
I showed my cousin the page and he said that my plain white background was cheesy and looked very "Yahoo 1998". He also noted that he didn't like my use of "
...whatever floats your boat
" to end a certain paragraph.
Now, before you attack him - he didn't say this in a dickhead way or anything. He was just pointing out things that made
him
cringe. They were based on his own personal biases/preferences. It's only natural to think this way.
The "
old me
" would have taken this as a blow to my self-esteem. I would have been feeling great about my page, super excited to start raking in leads, when
BOOM!
A crushing blow
...
"It looks like Yahoo 1998. My copy is garbage. I can't put this out."
Cue 47 more revisions until I just never complete the work, and it slowly fades into the noisy background of life.
But the 2019 me? I just turned the ad campaign on and went about my day.
2 hours later,
someone signed up for a free trial.
Screw every minute detail. If it works, it works.
---
So I suppose you're looking for some lesson, and I'm trying to find the right words.
I guess I'd say that it is extremely important to recognize that your brain can only predict reality to a certain extent.
You have loads of preconceived notions that are based from where
you're
sitting, and not necessarily the other 8 billion people on earth.
Before you go on and say "this won't work because X" or "they'll never like this product because Y", go and test it.
A previous version of myself would have just
assumed
that the landing page was shit without
testing.
This leads me into my next thought experiment:
Allow me to invent a character named
Johnny Neverstart.
Johnny Neverstart is seen on this forum often. He usually has less than $40 rep points and no profile picture, and uses
a lot
of question marks. He makes a thread and here's how it usually goes:
Johnny makes a post where he starts chopping his own ideas at the root and asking 748 questions of every intricate detail that he may or may not ever have to deal with.
Experienced forum members take their time to help him, oftentimes being generous enough to provide entire roadmaps/checklists and spoon-feed the process to him.
Mr. Neverstart proceeds to asks 345 more questions, starts a couple arguments, and says things like "that won't work for me, because xyz reason" (my country, my mom, no money, my job, the market, blahblah).
Johnny decides that forum members are being dickheads and personally attacking him before leaving the forum for good.
After reading these type of threads over and over, you realize that Johnny was
never looking for help in the first place
- he never wanted to start anyway. He just wanted to confirm his own biases and was prepared to fight to the death about it, whether it was logical or not.
He has all his own theories and speculation about the world, but he was never prepared to test them.
Because he's afraid he
just might
be wrong, and that would blow his mind open. Imagine what Johnny would feel if his brain found out that
planning, working hard
and
being consistent
actually yielded results?
Then he'd have to work hard all the time! Otherwise poor Johnny would be riddled with guilt!
"F*ck that, these forum entrepreneurs are wrong! The market just won't work, and that's because my mom has the PIN number to my card and she works until 4 PM. By 4 PM, the market is usually dried up. eComm Guru #487 told me so."

---
I'm not the best writer today, and I'm finding it hard to make my point clearly, but this kind of ties in to what I'm trying to say:
it doesn't have to be perfect.
Stop picking apart everything you do and trying to find reasons why shit won't work. Put it out into the world and let reality decide.
If you're Johnny and you have all these assumptions about reality, but you haven't tested any of them, then
you really don't know shit,
and you should understand that.
Stop finding excuses to be lazy. Do shit and let your brain learn. Failure is great for the brain. So is success.
You need more data otherwise your brain will never understand shit. If you just sit around reading and theorizing all day, you'll never understand anything.
It's like trying to learn how to play ice hockey by reading a book.
Get out there and test.
Stop being Johnny.