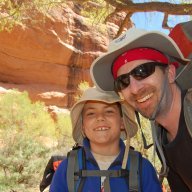 Gold Contributor
Read Fastlane!
Read Unscripted!
Speedway Pass
User Power
Value/Post Ratio
223%
Aug 6, 2017
612
1,367
Completely agree that action beats analysis. (Speaking as someone who complex-ifies things...).

However, I disagree--only slightly--about Johnny Neverstarts: I think the Johnny Neverstarts might actually want help--or at least the event-based outcome (e.g., $ dollars per month or year). Then, when everyone here jumps on them about process & just starting SOMEWHERE, ANYWHERE, it's overwhelming. Like Johnny Neverstart wants a syllabus--week 1: read chapter 1, etc. Someone to give them the exact roadmap that has 100% chance of success.

Regardless, action is the antidote.