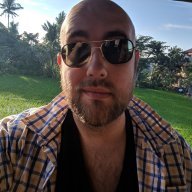 Mini Media Mogul
Read Fastlane!
Speedway Pass
User Power
Value/Post Ratio
215%
Jun 16, 2012
1,488
3,206
35
A few months ago I deleted 45 videos from my personal YT channel. I replaced them with two lone videos.

I shot these on my phone (also free microphone I stumbled into). The videos don't get likes or comments. They're not monetized or SEO optimized.

In fact, as of the time of this posting, these videos have less than 30 views each. I know where more than half those views came from:

Loving wife: 1 view
Proud mom: 5 views
My own narcissistic a$$: 10 views

Friends rolling their eyes: 4 views
Yet the videos made me $12k (and counting).

The other 11 views on each video came from clients.
Clients I had warm-emailed with a link to the video and a short little "I can help you _____. Here's a video proving that I know what I'm talking about."


Within the week, I had booked 2 clients.

Client One (copywriting)
$60/hr x 40 hour month = $2,400 Subtotal
10% discount for paying in advance = $2,160 Total Takeaway

Client Two (web design)
2 overhauls x $7,500 each = $15,000 Subtotal
Outsourced $2,500 x 2 = $5,000 expenses = $10,000 Total Takeaway​

That's $12,160 sent to my paypal in the course of a week.
FROM STRANGERS. (I'll ignore the nightmare I had managing the web stuff)

I accomplished this because the videos did something interesting. They simultaneously:
Demonstrated EXPERTISE
Showed MY FACE
Displayed MY PERSONALITY
Got the customer EXCITED
Speed up TRUST
But I don't want you to take away the wrong message.
But this isn't a tale of "Anybody can make videos and do this too!".
Sorry. This is something that only works for me.

For 12 years I've been learning this skillset.
I've worked towards structuring video, leveling audio, photoshopping thumbnails, motion graphics, delivering lines, compelling writing.
This is a tactic that just WILL NOT WORK FOR MOST BUSINESS PEOPLE.

However there is a tactic in this post that WILL work for you:
Work your a$$ off on yourself.
It will pay off.
Never give up, never surrender.

PS: Because I know reply #1 will be "Well, let's see the videos!" here they are:

PPS: First person to visit the page can testify to the abysmal view-count.