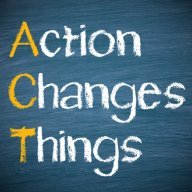 Bronze Contributor
Read Fastlane!
Speedway Pass
User Power
Value/Post Ratio
369%
Nov 7, 2013
55
203
35
For the past 2 years, I've worked at two marketing agencies, writing copy, running and managing facebook ads, and coming up with marketing strategies.

The first was a small marketing agency, doing lead generation for businesses as small as a local financial planner to as large as a national audiobook publisher. ("Podium" if you must know.)

The second was a multi million dollar agency that actually ran ads and coached other guru's on how to... well guru. I ran ads there for online personal trainers, mindset coaches, and even a guy who taught people how to find herbs in the woods. (he was doing $40k a month. Not kidding.)

I managed over $100k a month in ad spend, trying new things, failing, learning and basically eating shit (I made peanuts.) to become what they called a rain maker.

Eventually I got very good at it, as tends to happen when you practice something for a good amount of time. Webinars, Sales Pages, VSL's, funnels, ad copy, I can do it all.

I read fastlane millionare years ago before all of this, and my story from there is a long line of failures I won't bore you with.

Anyway, I want to use this skill to create a fastlane business, Helping other business owners print money.

Here is my issue and something you might be able to help with.

While I learned a crap ton about marketing, especially to consumers, I did not learn B2B sales.

I'm making this thread because I am going out on my own, soliciting business owners and trying to help them get clients. However I am literally scared shitless of cold calling.
But I know if I am to grow I had better get over it. Sales, aka the lifeblood of any business has always been my weakness. I must unfuck this, and I need accountability.

So tomorrow, I will make a list of all the clients in my area I would like to work with. and get to dialing.

P.S I know most of you guys crush it, but if anyone needs marketing help, just ask. Love this forum so I'm not here to pitch anything.