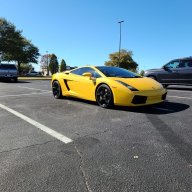 Silver Contributor
Speedway Pass
Yo guys,

it's been a while since I've been on here, but have been struggling a lot recently. I have jumped into real estate full time, and in the past year, I have acquired 30 rental properties, with my latest being an apartment complex. I'm currently flipping 3 houses, and do a lot of real estate wholesaling. My issue recently has been deals are constantly falling apart, expenses running higher than expected, and quite frankly, it seems every time I turn around it's more problems. I've found myself wondering recently, "is this really the right path for me"?

Ironically enough, I've done big things in 1 year and have accomplished a lot, however I get bogged down in the micro and deals falling apart. How do you cope with multiple failures at one time? To give you an idea, over the past 24 hours, I've had 2 deals fall apart that was supposed to be $11,500 in profit, an unexpected expense at the apartments ($3,000). It's the days like these where you say what the hell am I doing?

How do you guys embrace this? How do you learn to roll with these punches and still get back up?