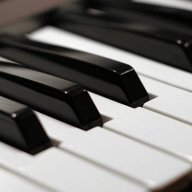 Legendary Contributor
EPIC CONTRIBUTOR
Read Fastlane!
Read Unscripted!
Summit Attendee
Speedway Pass
May 27, 2013
3,251
14,650
This thread will be a compilation of advice / stories shared to me by some incredibly smart and successful people.


First story, from a billionaire:


"My father taught me everything I know about business.

He started out selling watches. Cold calling stores door to door.

He had built a nice little business for himself, and was ready to bring on help, so he brought along someone new to train.

They arrive in a new town, and visit the general store.

My father asked the manager "Is there anyone in town that you think would want to buy my watches?"

The manager, who's skepticism had vanished after realizing he wasn't being pitched to replied: "Oh, well, how about me?"

"So my father goes into his normal pitch. Different premium features for this or that. Best in quality, yada, yada.

And the manager is loving it and asks "How do they come?"

Now, my father was used to selling watches 1 or 2 at a time, and was happy to sell just a couple in a day.

However, before he was able to answer, the trainee butts in to say "They come by the tray". (a tray, being 12 watches).

So the manager says "Ok, I'll take 1 tray".


Lesson 1: Make bigger deals.



What is "the tray" for your business?


If you sell to hotels... are you cold-calling individual hotels... who may or may not be even allowed to make a decision? Or are you getting a deal made at the corporate level, to get set up in all the hotels?


More lessons to come.
Last edited: