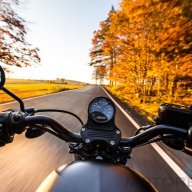 WholeFlips Wholesaling Houses Virtually
Summit Attendee
User Power
Value/Post Ratio
56%
Feb 28, 2012
556
309
Hello Guys,
Someone sells me their IG account with 350k plus followers for about $3,000. It is a boxing IG, I am not the biggest fan of boxing, but I mean it would be nice to have the $2k-$3k he is claiming that he earns a month.

For all social media experts, what can one do with an IG acount that big ?

How can I find out if the followers are real ?

He is getting about 5k plus likes per post on some posts he gets 20 comments on some that are asking something like "Would you like to watch Mayweather fight Mcgregor again?" get about 50 comments plus

I am just curious about this, nothing serious but I mean if I grow the account to 1 million while earning $2k-$3k a month it would be nice, then sell it ?