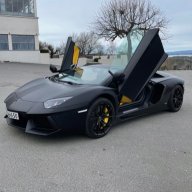 Silver Contributor
Read Rat-Race Escape!
Read Fastlane!
Read Unscripted!
Speedway Pass
User Power
Value/Post Ratio
126%
Oct 11, 2021
561
707
Just like the title suggests;
I've already uploaded a video that's gonna talk about the main points(see below), but I'm going to write some key points here for those of you who don't have the time to watch the whole video. I'm doing this because I keep getting requests and messages on my Quora page, so I've decided to publish this video here because I know you're a better audience and you will take more action than fellow Quorians. This
This is all about getting organic growth on Instagram with more followers. No fake followers or automation was involved here or in any pictures whatsoever. Just skills, and and a little bit of luck.
So, let's get to the point.
Just gonna put these images to show that I'm qualified to talk about this: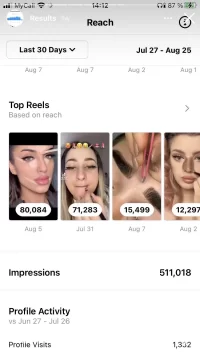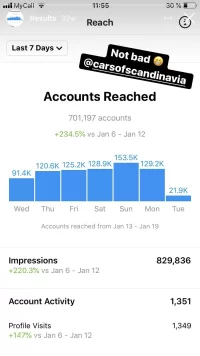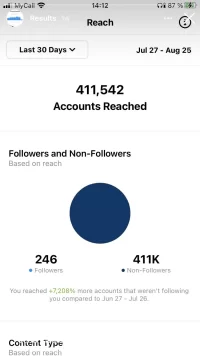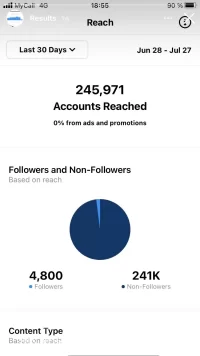 Also had one smoking hot Colombian model who I believe got about 300k-350k account reached from one photo alone, but her picture got deleted because it violated Instagram's "terms of service" when you can find half naked girls everywhere on the platform which I find ironic. But that's beside point. Here's the real meat of this:
HOW TO GROW YOUR INSTAGRAM TO 10K FOLLOWERS OR MORE IN LESS THAN 90 DAYS,

Key points =>

1. Market Research.
You need to see what works and most importantly, WHAT doesn't work on Instagram. No need to try and revolutionize the app. This app is over 10 years old and there are successful accounts on here. Model what they do. It's just like if I wanted to learn how to play Basketball. Am I gonna learn from my lazy friend who "thinks" he knows Basketball or Michael Jordan? Quite obvious.
See what type of content your best competitors are using; Are they using more Reels than normal posts? What's the ratio? Is it 3:1? Or 4:1? If they do post, how often? Do they respond to their comments? How long are their videos? What type of posts do they use? Black images? White images? Zebra images? Purple images?
How many hashtags do they use? 15 or 20? Or none? Maybe they use 25 and up?
Write it down and analyze at least 20-30 BIG competitors. You'll start to see patterns as to WHY they're successful VS small 100 follower accounts, who may only have 1 or 2 out of 25 traits.
2. Content
Directly tied to the first one. Videos on average perform much better than photos. Why? a) Way more engaging. People are more likely to click on a video, especially if it's a good thumbnail(bad a$$ car, thirst traps from girls, omg or wow type of thumbnails etc.) and b) videos have something called watch time, which is a very critical metric that algorithms use to see if a piece of content is valuable or not. Which is why podcasts, vlogging and all this stuff is so popular today. Plus, they can milk the cow even more. Longer formated videos => more potential for ads => More $$$$.
3. Consistency
You need to post at least once or twice a day, especially if you have less than 5k followers. Consistency is king. If you can post 3-4 times a day, there's a high chance you'll blow up in the hashtag page/s or the explorer page, sometimes both(happened to our accounts). And last, but not least:
4. Networking
Try to collaborate with other accounts in your niche/industry. Not that impactful when you're small, but really works once you're in the 10k or 20k followers range. Helps massively once you're at 100k and up.
I'll go in depth for each subsequent point in the next couple of days here on this thread.
Here's the video:
If you got any specific questions related to Instagram that you'd like me to answer or cover in the next video/s, then message me here or comment below! Cheers fellas.