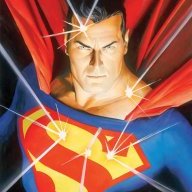 Contributor
Read Unscripted!
Hey guys!
Only just recently have I read MJ's books and they have really changed my perspective on finding purpose in life.
As the title said however, I was once an indie filmmaker.
As detailed out in MJ's books, I was taught the lie that going to school and getting a degree was the next best step after high school. And since I was a bull headed young kid who didn't listen to reason, and grafted myself to the one thing I felt I was good at. Making movies.
And I found out how much excessive cash the cast and crew made as a result. My mind was filled was greed, and I didn't see that back then. I wanted to live an eccentric life in excess and make movies for millions of dollars a pop.
I was confident I could make something of myself in the industry. And I wasted no time going into film school. The infamous for profit
Art Institute
, to be exact. And was too afraid of being to far away from home to move out to LA, the capital of the movie business. Boston is where I stayed!
The school solidified this as the right decision to me, as this was around the time there was an attempt to build a so-called "Second Hollywood" on the East Coast. Unfortunately, after 2 years the governor saw no increase in film production. And decided to offer none of his approval for building a studio.
I was devastated. But in denial.
"I had stuck it out this far. Might as well finish what I started."
I pressed on for another 3 years,
until I dropped out
.
Unable to find a job that could pay rent and support myself, I had no choice but to go back home to my parents on Cape Cod. The largest retirement home in America, second only to Florida of course!
I held on to my dreams of being in the movie biz,
and pressed on to try and tackle screenwriting.
Got a miserable job at the local movie theater chain. Only to be fired.
I found a new opportunity at the local AASP (Apple Authorized Supervisor). Meaning a local business that operates under Apples strict rules and supervision. I had spent a solid decade of my life around Apple computers, so I figured I was the right fit.
And the past 3 years had taken a significant toll on me, family deaths, anxiety, the world I love starting to crumble beneath my own feet. It was a wake-up call that was like a right hook from Mike Tyson.
Out of nowhere, and hard hitting.
I wouldn't have called it a "F*ck This" event, though. As for 2 years I was just getting by comfortably living with my parents, making ok money I blissfully spent on trivial things. Hoping to win the lottery, and drinking until passing out on the couch.
Towards the end of my time at the Apple store, I started to reflect on where I was going coming up on my 27th birthday. Watching my parents start to noticeably wither away and wallow in misery over their jobs they've been doing forever, really started to bother me.
I realized after getting halfway through
Unscripted
, that my purpose was under my nose all along.
I wanted to help my parents retire and live their dreams, and ideally I would like to be right with them doing it.

My motivations up until after I read MJ's books were purely about money, but life and the responsibilities of becoming an adult caught up with me.
And I wasn't prepared.
Now, however, I realize that what could make me happiest is to see my family live out the rest of their lives comfortably.
No worries about money, or whether to be up at work or not. Ever. Again.
That is my purpose, to share the Fastlane rewards with my family.

TL;DR - I too fell for the SCRIPTED groupthink by following my passion of filmmaking into massive college debt. And it continued until reality slapped me in the face. My primary motivator for filmmaking was money. Now I realize my purpose is to help my parents retire and live the rest of their lives happy living the lifestyle they choose. I hope I can learn a lot and find out where my direction will be on this forum.
Recently I have been looking into "Dropshipping" on Shopify, which I realize is probably a hot topic right now. I bought a course on it and learned a lot. I'm sure the best thing I should do is the opposite of dropshipping.
And it doesn't fall completely in line with "
CENTS
" as I imagine not using another service like Shopify to help operate would be a lot more work. (Not that I am unwilling to do that work.)
What do you guys think about dropshipping and Shopify? Do you think there is a way to do it on your own without online services? And if so many people are doing it, maybe it would be better to sell to them?
I had thought of the quote "When everyone is digging for gold, sell shovels!". So selling programs, video ad services, copywriting, etc to Shopify dropshippers was an alternative.
And I want to look into coding more, are there any projects you guys would recommend or know of that are good for beginners? Things like HTML, CSS, Python. Any basic project would be cool to tackle.
Thanks for reading, or at least skimming, hope to get to know this forum a little better as the holiday season comes up.