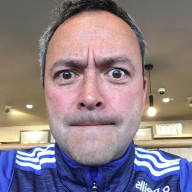 Pick a direction. Get started. Keep going.
Staff member
FASTLANE INSIDER
EPIC CONTRIBUTOR
Read Fastlane!
Speedway Pass
May 20, 2014
13,262
51,224
If a few weeks go by and you're still talking about doing the same thing then you're stuck.
Often, you already know what you should do, yet you aren't doing it.
You've two options, and both are valid.
Figure out why you're not doing what you know you should be doing, and remove the blockage.


F*ck why and JFDI.