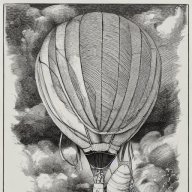 User Power
Value/Post Ratio
88%
Feb 25, 2023
16
14
I got a service for businesses. The service is a combination of two different services that both have demand (cyber security + data privacy related), but AFAIK nobody else is offering them as a package.
Now, I don't know for sure that there is a demand for this service package. I also don't know exactly which businesses have the need for it. Finally I am not sure how I would go around convincing them to buy even if I identified them.
Earlier when I was selling only one of the services (guaranteed demand) I took the cold calling route, targeting the C suite execs. It was a wreck. I did it for 2 months and was able to book ~20 sales calls in total but was not able to get anyone to buy from me. It was always some other provider they bought, the timing was not right, or just simply got ghosted. This was not economical at all as it consumed all my time and really hurt my motivation. I was never able to find out what was wrong with my service (I guess it was my crappy amateurish website and failure to productize the service better). The service though was relatively expensive, $3000+.
Now back to the service package, how do you recommend to go about identifying the demand for it, who are the most promising clients and then selling to them? Are there any shortcuts to this, such as hiring a marketing firm to productize my service real nicely, build me a convincing website, identify clients for me and maybe even doing the selling? I really don't want to do cold calling anymore. My dream would be to get leads from my website who would be dying to buy from me