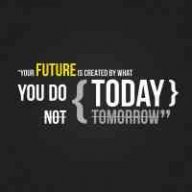 Be Grateful
Read Fastlane!
Now whatever business model you choose to do that determines if haters are high risk or not.
Do eCommerce you'll get minimum or no haters, since you are selling the product where owner (you) are hidden. Any bad customer experience, your brand takes the flak.
Software similar thing.
Now with any kind of Information product. Let's say it's a bad info product of course it deserves haters. But if it's a GOOD info product you still get haters. Whether it's the best course or eBook in the world.
Anyone on this forum have any Information products, How are you dealing with them? Ignore them? Just curious to see how people on this forum would control it
You'll have all kind of haters even those who hate for sake of hating haha. most of them are broke and unsuccessful. Full of negative energy. With this kind of business model, haters are part of the package. Have to be very strong skinned to launch any info product.