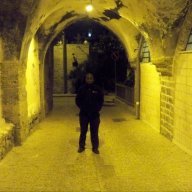 Gold Contributor
Read Fastlane!
Read Unscripted!
Speedway Pass
User Power
Value/Post Ratio
207%
Apr 3, 2014
736
1,524
40
In January I opened my mouth and said I'd be
writing a "quick little book" on starting a successful app business
...
8 months of writing & editing (and procrastinating & struggling) and over 100 pages of content later, it will finally be ready to go live next week (God willing) and the end result has been getting great feedback.
Quick question before I hit publish: Which of these titles do you prefer?
A) The 7 Steps to App Success: Build Your Business, Make Money, and Never Learn to Code
B) App Magic: Build a Business, Make Money, and Live Your Dreams
C) App Mogul: How to Build and Launch Your Successful App Business
D) ___________________ (<— Insert your title here)
--
As a reminder there will be no optin & no bs... just the file, as my thank you to MJ & the forum.
Let me know your thoughts below.
Thanks in advance for your help!