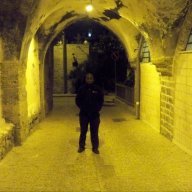 Gold Contributor
Read Fastlane!
Read Unscripted!
Speedway Pass
User Power
Value/Post Ratio
207%
Apr 3, 2014
736
1,524
40
Been thinking about different ways to offer some value to the forum...
Wish your app ideas were instead real live apps with 12 million downloads?
Planning to write a short book about how I did exactly that.
I will take you step by step through the entire process of how I design, build, and market my apps
Without ever personally writing a line of code
And without getting ripped off.
Here's how to get the book for free:
Comment "I want in" below
Once it's ready, I'll post it here and tag anyone who expressed interest so you don't miss it
(no optin, no bs... just the file... pure value)
Let me know!
EDIT:
BTW, guys.....
If there are specific issues that challenge or interest you when it comes to this topic, drop them in the other thread here:
Ask Me Anything About the App Business (100+ Apps, 10M+ Downloads, 1 Liquidity Event)
In addition to my notes & outline, I will be frequently referring back to the AMA thread to ensure that nothing essential is missed.
Last edited: