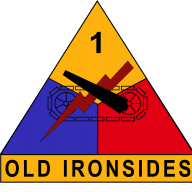 Redneck Oligarch
Read Fastlane!
Speedway Pass
I'm not sure if it's the bad weather (its been cold and foggy nonstop) or the major drop in sales, but

I'm struggling right now

. I could use some fellow entrepreneurs words of advice,encouragement, or critiquing.

Sales went from 8-15 units selling a day to only selling one unit a day on my first product. At the rate sales are going, I will be in the red this month and be paying more for my Shopify store and Amazon monthly sellers fee than I'll have made from sales. Maybe this is the desert of desolation MJ was referring to?

I'm struggling with what exactly to do day to day to grow my business and get out of this rut I'm in. I've been learning Facebook Ads, reading on branding, finishing up my first homemade product, and getting sales and reviews to my new product on Amazon...but I feel like I'm just wandering at the moment and it sucks.

I'm not sure if it's smart to stick with my current niche because it's somewhat seasonal...I also don't want to run 2 ecommerce businesses. I remember MJ talking about focusing on one business only in

TMF

. I also don't know if starting from scratch again is a good move. Since I started about four months ago....I've made 6,000$ in sales and around 2000$ in profit. I don't want to wait half a year to do it again though and I want to keep making progress...not go backwards.

I just looked back at my first posts and my "whys" that I had for doing this. I'm even more motivated than I was when I wrote that first post. On multiple occasions lately I've wanted to ask questions from Fastlaners on this forum but I stopped myself. Mostly because I don't want to annoy anyone or come across as not wanting to find the answers myself...but 99% of the time that I've reached out and asked questions or asked for guidance from someone on this forum..each person has helped me out so much. I want to help guys out like people on this forum have helped me out one day.

(I noticed how many times I've used the word "I" in this post. This is just how it came out. I'm still new to all of this and have a ton to learn....what I really want to to know is what YOU think!)
You said it's somewhat seasonal. Has the season for it passed? Is this something that would be bought as a gift for Christmas? I think you should expect sales to slow down some after the holidays.
While I am currently a reseller as opposed to an importer, my local sales slow down and the types of items I can easily resell change significantly after the holidays. As for progress threads from ecom I have seen on the forum where OP shows the year over year growth, you tend to see a sharp spike just before the holidays, a serious drop, and then sales start increasing again as the year progresses. You have ups and downs, but the graph goes up and to the right.
I read your thread through one day and thought you were doing well. So I would personally say don't give up. Is there something else related to your item that you could expand into? Something that compliments it in some way?