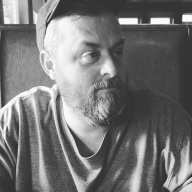 ( Jason Brown )
EPIC CONTRIBUTOR
Read Fastlane!
Read Unscripted!
Summit Attendee
Speedway Pass
User Power
Value/Post Ratio
516%
May 29, 2013
1,847
9,529
I was asked to write this for another forum and I got permission to share it here.
But first, I want to give you some background on why I wrote this...
I have been purchasing PPC ads since 1998 and I cut my teeth on both ecommerce and lead generation campaigns for almost a thousand different companies now. You name it, from small mom and pop local shops.. to international Fortune 500 setups.
I even took $1300 of my own money when I got laid off on my birthday, and turned that into 7 figures of NET profit within 6 months on Facebook PPC ads.
When it comes to Adwords, Facebook, and many other PPC platforms... I have more years experience than some have been alive.
I've literally took companies from 90 days until bankruptcy, to making millions in profit within a year.
There is a lot of reformatting I need to do and some of it doesn't transfer over well text wise. Also, there will be several posts on here, so if you don't see them all.. please wait as it takes some time to transfer over
Below is my posting from there
**************************************************************************************
Traditional PPC
PPC, to me it's the holy grail of advertising.
I'm gonna make a lot of people salty with this statement, and many will try to prove me wrong.. but, "
I've never met someone that was a multi-millionaire solely from just doing SEO
".
Let that sink in for a minute and you will see why I think PPC and paid advertising in general is the best skill you can ever learn. You might find a couple outliers to my statement, but when you compare how many millionaires in our industry were born out of just solely PPC compared to just solely
SEO
.. well, you'll see where I am coming from.
What is PPC?
Well, it stands for "Pay Per Click" and it's exactly as it sounds, you are paying for visitors to click your ad to come to your site. If you need instant traffic to your site, this is the way to get it.
The Players
The major players in PPC are pretty much Google, Bing/Yahoo ( soon to be split ), and Facebook. Many people do not tie Facebook into traditional PPC, but it's such a large platform that it deserves to be part of the Big 3 that use to be just Google, Bing, and Yahoo.
The only reason Facebook has been traditionally outside of the Big 3 is that Google, Bing, and Yahoo are all "search marketing" platforms, meaning that you have to type in a keyword and then get served ads based on the keyword you typed in to search. This means that the advertiser ( you and mean ) bid on keywords within Google/Bing/Yahoo we think are relevant to our product or service to get customers to see our ads.
With Facebook, there are no keywords you type in to get ads. The ads are just there! This is because with Facebook you are pretty much bidding on demographics and doing "interruption marketing". Meaning, you are having to interrupt what the visitor is doing with your ad to get them to notice you. Instead of bidding on the keyword "RN to BSN degrees" ( As you would for Google ), you would be bidding on females who are 25-40 that live in the Chicago area with interests in Nursing and job titles of RN and showing them your RN to BSN degree ads.
There are a lot of 3rd tier or Premium PPC players that are alternatives to Google, Bing, and Facebook. I am going off memory here, so forgive me if any of these companies have changed or gone out of business...
7search
Bidvertiser
Adblade
Pulse360
BuySellAds
eZanga
Adknowledge
InfoLinks
SiteScout
Adbrite
Outbrain
mMedia
Miva
Twitter
Pinterest ( although basically Facebook )
There are actually a lot more than the list above, but these are ones I have used to some extent myself and tend to be the higher-end or larger players.
However, if I were to give you some advice.. it would be to stick with Google, Bing/Yahoo, and Facebook. Work with the 80/20 principle here, especially if you are new.
Just running on Google Adwords, Bing/Yahoo, and Facebook alone will pretty much help you reach almost ANY demographic ANYWHERE on the Internet. The ease of use and the fact you know those companies will be here tomorrow should pretty much sway you to just use the Big 3 full time. I mean seriously, who ISN'T using Google or Facebook?
Breaking into international markets tends to lend itself to a few different platforms ( Asian, Russian, and a few others ), but the large play for most of us will still be with Google, Bing, and Facebook.
So what's it take to get started ( Google and Bing/Yahoo ) ?
Almost nothing. You do need to have a credit card handy and a website. You can find vouchers that will give you free money up front like $50 with Bing and $100 for Adwords, but you still need a valid credit card to sign up and get an account. You will also need a website in order to make your ad.
Ok, I'm in. Now what ( Google and Bing/Yahoo ) ?
So essentially there are a few parts to getting started. I am going to assume you have money on a debit/credit card and a website. I am also going to give you a very high level of the steps involved because covering every option is way beyond the scope of this post.
For Google and Bing/Yahoo, you are going to create a campaign and Adgroup where you setup where you want to target and who you want to target.
Let's assume you're a plumber in Chicago and you want to advertise your business in the local area.
You don't want to advertise nationally, so you narrow down the geographic reach to just the Chicago area, maybe you even narrow down to a section of Chicago since you really can't service the West Side as it's too far for you. Once you have that selected, you are going to move on to things like the time of day your ads run.
Advanced Pro Tip:
A lot of people just select the geographic area they want to target, like the zip codes of South Side Chicago. However,
try the reverse
. Select all of Chicagp first and then exclude the zip codes and areas you DON'T want. You might think in your head that this is the same thing and reinventing the wheel, but trust me.. it's not and you may end up with more traffic in the same qualified area.​
Maybe you don't work Tuesdays and you really can't take calls after midnight. If that's the case, you don't really want your ads running those times do you? Of course not, so you make your selections to only show your ads during the times you can work and take leads.
You are also going to decide on your daily budget and also how much you want to pay per person that clicks your ad. This is an important step because if you put in too low of a budget or too low of a per click price, you are more than likely going to miss a lot of potential customers. You also need to account into your budgets for "tire kicker" type customers, competitors clicking your ads, and the fact that not every person that clicks will turn into a lead.
What should my budget and bid be ( Google and Bing/Yahoo ) ?
If I were to give you some generalized advice here, it would be that you want to bid high enough that your ad will be #1 in the SERPs and that you will be able to have enough budget to have that ad run all day long during the times you selected. This is because in order to be successful, you have to have a mindset of "buying data", not immediately converting ad spend into revenue.
If you are not bidding high enough per click ( as in the #1 position ) you might realize that many people are clicking, but not calling you or filling out the form. You very well might realize that no one is clicking. If you didn't bid high enough, you don't really know if the problem is you, Google, or the fact your ad is at position #7 and no one can see it. Maybe the customers are finding who they want to do business with ( your competitors ) at positions #1-6 already and then "just checking you out" at position #7, but in reality they have already made up their mind mentally who they want to spend money with.
If your budget is too low though, you might have the same problems and not realize that maybe people who call plumbers tend to call at night when there is an emergency at home. All day at work they might not know there is an issue and since your budget is so low and it ran out at 1pm, your potential customers don't see your ad when they need you at 7pm.
There are a whole host of other issues and reasons too broad for this post, but please bid into position #1 and have enough budget to run all day long non-stop when starting out. Anything less than that, well you just won't have the right data to make statistically relevant decisions on.
Don't worry though, you won't be bidding into #1 for very long. You are doing this to buy data and to jump start your CTR, which is a major factor in lowering your per bid costs. Once you have enough data, you are going to be making changes in your budget and bidding position.
Edit - someone asked me, and YES I am available for hire as a consultant on PPC matters

.
Last edited: