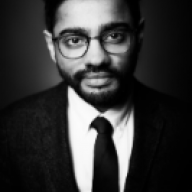 New Contributor
Read Fastlane!
Wow! What an eye opening experience this book was: The
Millionaire Fastlane
. Thank you for writing this. I feel so much prepared for life. I recently just quit my job (3 months ago) to go all in on the business that I had been working on for the last 2 years. The last 3 months I've accomplished so much and have been able to raise more money than if I had stayed working my 9 to 5.
Your book reaffirmed the decisions I made and I feel so much more confident stepping towards my vision. The distinction of time and money was very valuable to me. I will definitley be using it for my future decisions.