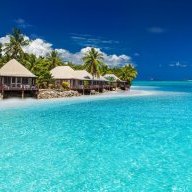 Bronze Contributor
Read Fastlane!
Read Unscripted!
Speedway Pass
I figured it was time to give a little update for you guys that have been following me from my last thread (link below)
RANT - This Is How Fast Your Boss Can Drop You
So long story short, I met with a business owner of a digital marketing/web design start up. We met for an interview and it was awesome. He hired me and I basically do web design/traffic generation consulting.
To do that though I need to get meetings by cold calling/emailing small business owners and to tell them about how their website could be improved in order to make more sales.
It's been an awesome learning experience so far, but also really tough.
I cold call roughly 30 people a day (start 5 days ago) and got 4 meetings so far.
This is the script I've been using and it's been decent. I basically got it from someone else and adjusted it a little bit.
"Hello, can I speak to ____ please?
Hi ____, my name is Alex I'm calling from Clickwave.
The reason I'm calling is because I want to set an appointment with you.
I was just on your website and I noticed few things we can help you improve if you're looking to get more clients or make more sales.
Do you have time to jump on a quick call next week?"
That's pretty much it.
This gig is commission only so I'll have to start closing people if I want to pay the bills. I have some money left over but if I start running too low I'll have to get a part time job.
Anyone else have experience with cold calling?