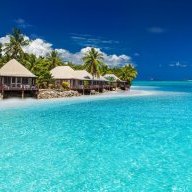 Bronze Contributor
Read Fastlane!
Read Unscripted!
Speedway Pass
So I've been fired from my job today. I'm kind of pissed, not gonna lie.

I was working a dead-end job as a restaurant host here in Canada.

Long story short, my boss (manager) made me come in to work for nothing to work half an hour and they sent me home and didn't want to pay me the full 3 hours (I offered to stay for at least 3 hours so they don't waste their money).

Naturally, I complained about it to the owner via text message.

I figured, "hey, he's the big boss and he's probably objective and will understand, right?"

Wrong.

Not even close.

I texted him to tell him how I didn't appreciate having the manager tell me to come in for nothing and at the very least would like to be compensated for 3 hours since they wasted my time and money to get to work (I was supposed to spend that evening with my father for his birthday too).

He told me he wouldn't pay me since I "wasn't on the schedule" and started getting mad saying I was "causing him so much trouble".

By the end I stopped replying and he said he'd pay me the three hours.

That's when he said we obviously didn't see eye to eye on the situation and that he could see it being an issue later.


And that's when the magic words came.


"You are being terminated effective immediately, thank you."


And that's how fast an a**hole boss can drop you.


Lesson learned: When you start feeling comfortable at your job, just remember that you can get dropped at the snap of a finger and your life was always in another man's hands.