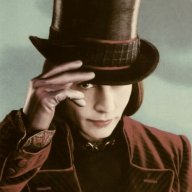 Intermediate User of the Flying Guillotine
Read Fastlane!
Read Unscripted!
Speedway Pass
Sourcing agent. Imex sourcing has contributed on the forum in the past and that's what they do in China. There are tons of them in China. I have also found some in Mexico but they are far less helpful and far less eager to work than the ones I've dealt with in china
Thank you so much! "Sourcing agent". Now I have a starting point.
The things I'm looking to bring in are found (at least the versions of them I want) in Vietnam and Brazil.