What if you could just create the perfect box for your projects, without buying a pre-produced model?

Or the perfect figurine?

Or the perfect piece of jewelry?

With 3D printing, you can!



If you have a shape on your mind, but don't know how to make it reality -
or if you want to test out a thingy you aren't quite sure if the proportions will work IRL -
or any other idea that needs a



3D-Model

- please go no further.

As an experienced goldsmith and self-tought 3D-designer I can help you make your project a reality

(higher dimensions not included, sorry
.
I know the pro's and con's of different production methods,
and can give you tips and tricks if you want to try 3D printing yourself (yes, just write me a PM).
You will even hear from me if 3D printing is not a good fit - and a suggestions what else could be used.
So, just contact me or take a look at my
website
(sorry, so far only in German - but you'll get the gist as the portfolio is what is most important), or download some of my models for free from
Thingiverse
.
Have a nice day!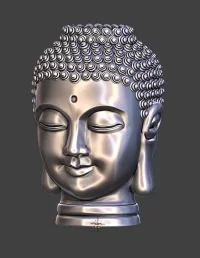 Don't like ads? Remove them while supporting the forum. Subscribe.