Legendary Contributor
EPIC CONTRIBUTOR
FASTLANE INSIDER
Read Millionaire Fastlane
I've Read UNSCRIPTED
Summit Attendee
Speedway Pass
Jan 23, 2011
6,077
26,425
4,554
I enjoy things that help me understand how I am wired and what I can do to improve. This is a good free test:
The Enneagram Personality Test
And there is information all over the internet about your type. Here were my results.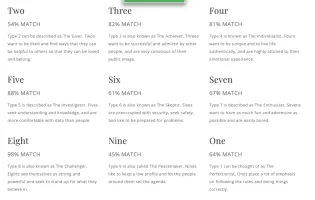 Don't like ads? Remove them while supporting the forum. Subscribe.